Black Swan
Black Swan
tutorial samstag.
(English version below)
In der Faschingszeit werden nicht nur viele Krapfen gegessen, sondern es stellen sich auch viele die immer wiederkehrende Frage: "Als was gehe ich?"
Heute, anlässlich des Faschingsdienstages, zeigen wir euch, die Verwandlung von einer süßen Ballerina in einen verruchten Black Swan.
Dazu braucht ihr: weiße Gesichtsfarbe, schwarzen Eyliner, je einen schwarzen, weißen und silbernen Kajalstift. Zuerst die weißen Konturen schwarz nachfahren, dann mit dem silbernen Kajal die weißen Stellen ausmalen und fertig ist der Look. Tipp: Manche Stellen leicht verschmieren, damit die "Federn" nicht zu kantig aussehen. Und den Liedstrich schön schwingen.
Viel Spaß beim Ausprobieren.
xxx
the ladies.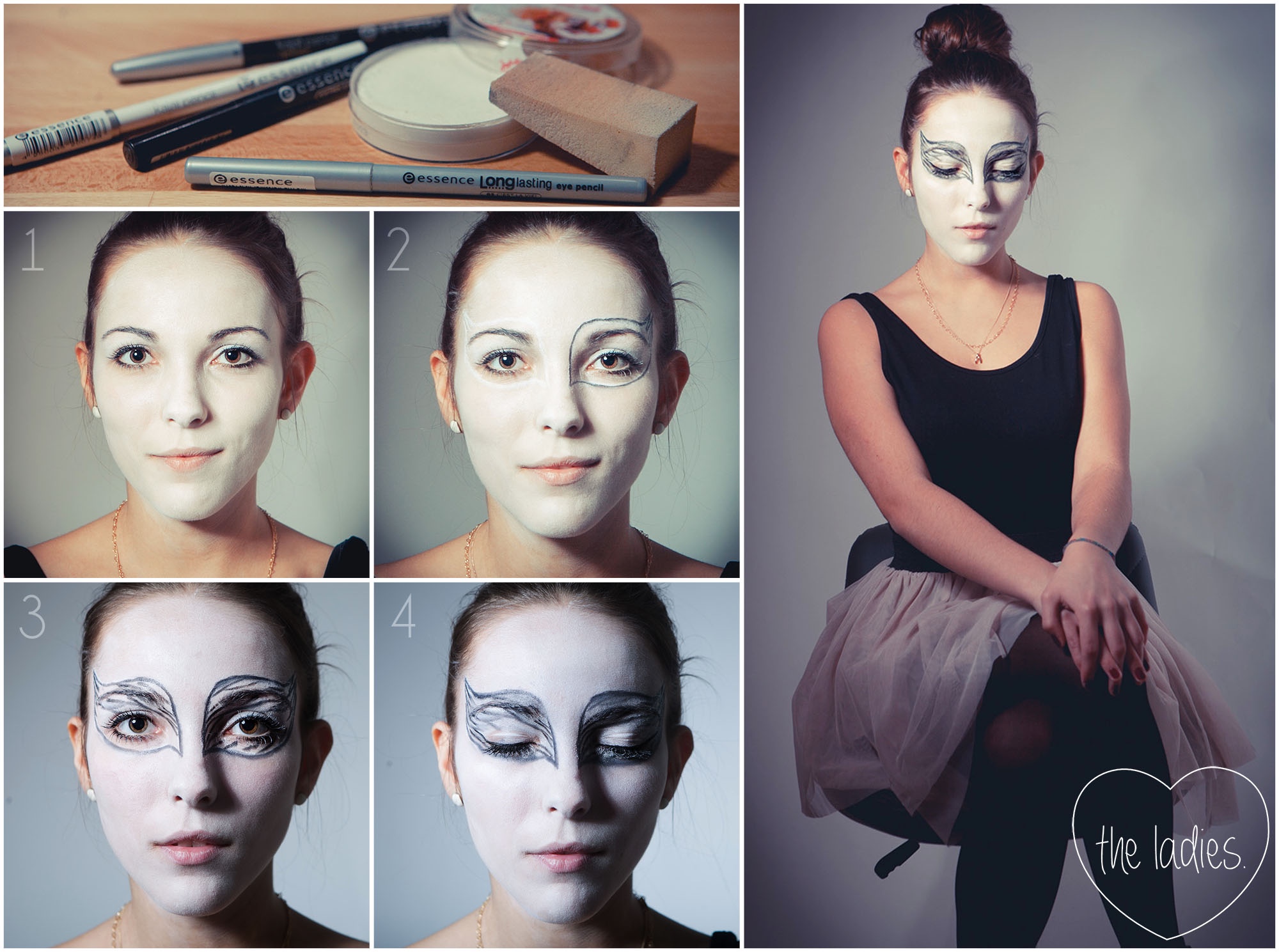 In Europe we have carnival instead of Halloween, but this look can be recreated for both occasions. During this time of the year there's always the recurring question: "What should I go as?" Today we will show you the metamorphosis of a beautiful ballerina into a vampish Black Swan.
You will need white face paint, black eyeliner, a black, silver and white eye pencil.
First, draw with the black eye pencil over the white outlines. Afterward, use the silver eye pencil to fill the white parts. Finished! Our advice: smudge some parts of the look, so the "feathers" don't look too angular. Don't forget to apply eyeliner!